Welcome to B4 The Bell!
Tonight we will experience a full lunar eclipse in the eastern two-thirds of North America, which follows only 14 days after a solar eclipse.
The MoGauge report shows that the credit bubble is not getting any upside traction:
US MBA Market Index Falls 0.8% To 703.9 From 709.9
DOW JONES NEWSWIRES
October 27, 2004 7:00 a.m.

WASHINGTON -- Following is data from the Mortgage Bankers Association of America's weekly mortgage application survey, released Wednesday.

              Seasonally Unadjusted        Seasonally Adjusted
  Week      Market  Purchase  Refi    Market  Purchase  Refi
  Ending    Index    Index    Index    Index    Index    Index
10/22/04    687.3    421.4    2233.8    703.9    440.9    2233.8
10/15/04    624.2    398.0    1939.7    709.9    461.4    2155.2
10/08/04    642.2    417.4    1949.2    658.2    436.3    1949.2
10/01/04    707.3    438.5    2270.8    724.8    459.0    2270.8
WSJ blames the pre-season natural gas price spike on hedge funds:
Natural Gas Rises
As Hedge Funds
Continue Buying

By SPENCER JAKAB
DOW JONES NEWSWIRES
October 27, 2004; Page C4

NEW YORK -- Just when energy-futures traders thought they were seeing tentative signs of a top in prices, natural-gas futures on the New York Mercantile Exchange surged to 20-month highs.

November futures climbed 51.2 cents, to $8.402 per million British thermal units, a 6.5% rise. Front-month futures have appreciated 83% since Hurricane Ivan caused disruptions in Gulf of Mexico natural-gas output Sept. 11, kicking off the rally. But traders said that the lost production so far and the continuing outages hardly justify the aggressive buying, which has been attributed mainly to commodity hedge funds.

"This is obviously a fund-driven event, and most of the activity today was from those main players we've been watching the whole way up," said Charlie Sanchez, a natural-gas anal cyst at Gelber & Associates.

Guy Gleichmann, president of futures broker United Strategic Investors Group, expressed a sense of exasperation echoed by many members of the trading community who have found traditional indicators like natural-gas storage levels to be useless recently as price cues. "It just looks like the funds are running this thing with reckless abandon and with no basis in fundamentals," Mr. Gleichmann said.

Although front-month prices have been higher in the past, they have never been this high before the onset of the peak winter consumption season. Prices for back months have never been as high -- a signal that a much tighter supply-demand balance is being built into expectations.
http://online.wsj.co...e_whats_news_us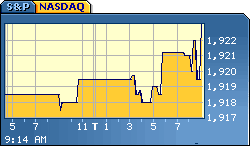 Good Trading!