Welcome to B4 The Bell!
While you were sleeping, Karl Rove was not. This may be the longest day in American political history:
G.O.P. in Ohio Can Challenge Voters at Polls
By JAMES DAO and ADAM LIPTAK
Published: November 2, 2004

COLUMBUS, Ohio, Tuesday, Nov. 2 - In a day of see-sawing court rulings, a Federal appeals court ruled early Tuesday morning that the Republican Party could place thousands of people inside polling places to challenge the eligibility of voters, a blow to Democrats who argued those challengers will intimidate minority voters.

The ruling, by the United States Court of Appeals for the Sixth Circuit, in Cincinnati, reversed two lower courts that had blocked the challenges just a day before. It also came as squadrons of lawyers from both parties in Ohio and other swing states from Pennsylvania to Florida to New Mexico were preparing for Election Day skirmishes that will include using arcane laws that allow challenges at the polls.

The lawyer for a pair of Cincinnati civil rights activists who had challenged the Republican plans to challenge voters said he would appeal Tuesday morning's decision to the United State Supreme Court.
http://www.nytimes.c...artner=homepage
http://synapse.princ...m/pollcalc.html
http://www.electoral...pred/index.html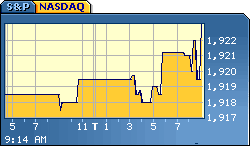 Good Trading!