The McClellan Oscillator went below zero back on Feb. 14, and has remained negative ever since. But that has not stopped the major averages from moving up to new multi-year highs.
Having the Oscillator drop below zero can sometimes be seen as a "sell signal", but it depends on what else is happening in the market. It is certainly not a positive factor to have higher price highs appear while the Oscillator refuses to confirm that strength.
You can see in this week's chart that some of the instances of a higher price high with a negative Oscillator reading have marked really important tops. Other times, though, these instances have not stopped the market's advance. So like the
Hindenburg Omen
, this occurrence serves as a warning of trouble, but not a guarantee that a top is in.
Click here 4 more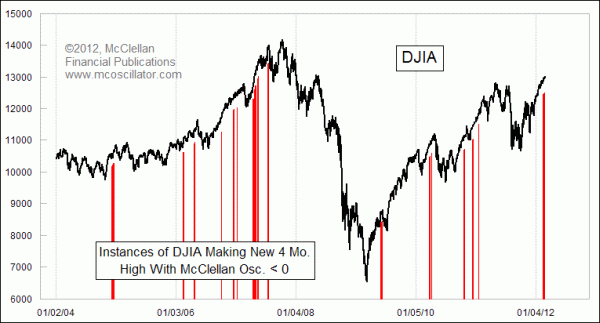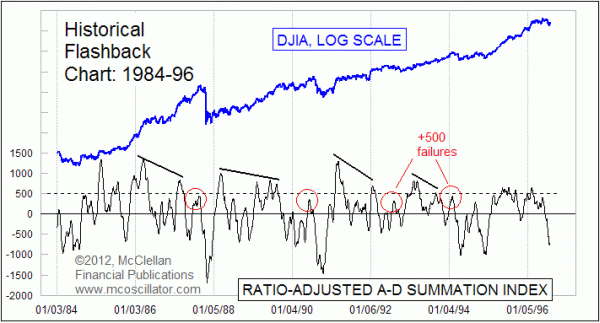 Place your bets